Cyprus Company Registration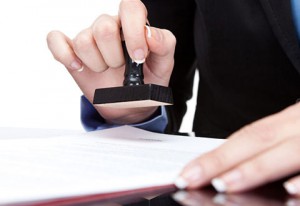 We will give you some information about the Cyprus Company Registration. First of all, local and foreign investors can have a company in Cyprus. These are the entities that you can form in the Republic of Cyprus. You can form a private or public company, cooperatives or commercial brands. Also, you can form a European company, a foreign company or European economic purpose group. Let us give you some more information about Cyprus company registration.
Name Approval
Another important thing is that you have to do a request for company name approval. So, you have to do this request before you apply for the company registration. So you obtain the Cyprus company name approval. What happens next? After the approval, you have to submit the documents for the registration. Also, the documents of the registration must have their legal form. Name approval is valid for 6 months. So what happens if you don't complete the Cyprus company registration within 6 months? You have to do the same procedure from the beginning.
Prior Approval
In some cases, the Competent Authority require approval. Sometimes the approval is from the Legal council for a law firm. Also, from the Ministry of Education, Culture, Sports and higher education institution. Sometimes is by the Medical Council for Medical Companies. Also, by the Insurance Supervisor for Insurance Companies.
Thinking of Cyprus Company Registration?
Therefore, this is an excellent step to save taxes because of Cyprus benefits. Cyprus has one of the lowest taxation policies in the EU. In addition to that, Cyprus is a very strong and vibrant business centre. Is growing at an accelerated pace. Needless to say, it is important to consult legal advice for the Cyprus Company Registration. So you are fully aware of the requirements under the Cyprus Company Law. Also, you are aware of the procedures.
Cyprus Company Registration Start Guide
This is the full package of "Start Guide". It will help you through the setup and successful running of your business.
Cyprus Company Formation.
Fees & procedure.
Cyprus Tax Advantages & Structure.
Cyprus Double Taxation Treaties.
And all matters of Cyprus Company Law.
Full assistance is available for the formation of your company. Also, for legal advice of what you need to be aware of.
First of all, fill out all the necessary forms. Secondly, do the Company Registration. You can make that easy through our assistance.