Law Office Account department responsibilities
G Kouzalis LLC law office account department monitors all incoming and outgoing transactions for our client accounts. We ensure that all funds received are monitored. Also, we ensure that our client's wishes and expectations are dealt with.
The accounting department of Kouzalis LLC is also responsible for other tasks. With our external accountants and auditors, is responsible for the filing of our tax returns. Also, for payments of applicable social insurances, licenses and insurances for the office. Our accounting department always ensuring that we comply with all applicable laws regarding safety in the works place.
Account department External Jobs
Our law office account department does all external jobs, including, social security, tax office, post office. That means that we have full control over what is happening in our law office. That is very powerful for a business like a law office in Cyprus. Also, this is something that G Kouzalis LLC clients know. This is something that gives them a feeling of security. Because they already know-how are our lawyer's service and support.
We build an accounting department to ensure that everything works fine with our client accounts. If you are registering a new company we can give you many suggestions about how we made it. Our law office staff has a simple and very clear philosophy about businesses. Everyone does perfectly his job in G Kouzalis LLC. With this way of thinking everyone became master in their sector. You can ask any of our clients and will give you his testimonial!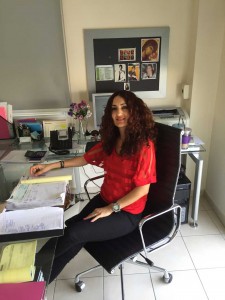 Our law office has a professional model of an accounting department. This makes you feel comfortable that everything working fine. Also, Katerina Zachariou that is in charge of accounts is always welcome to help you and gives you pieces of information. Katerina can answer you anything you need to know about accounting and answer any of your questions. You can also send us an email to accountskouzalis@lawcyprus.org or from contact form.