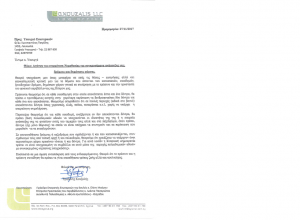 Above you will find a copy of the letter we have sent to the Ministry of Interior, The commissioner for the Environment and the Urban Planning Minister, requesting them to assess the situation regarding the planning permission applications for construction in connection to the 'population' of trees within Cyprus.
When a project / building is constructed in Cyprus, many times (most times in-fact), trees are removed from the land and they are not replaced!
We urge the governmental bodies to insist that any trees removed as part of any construction purposes are replaced at a ratio of at least 2:1, and on new construction where there are no trees, we urge that in relation to the planning permission approval, this is subject to the inclusion of the planting of as many trees as possible.
We need your support for more people to push for this to happen!